#1 – Envelope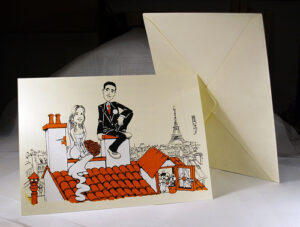 Easy does it. This is our basic model: The card is printed on a cream laid paper and folded like a book. The design is on the outer side of the card and details of the wedding on the inside.
….
#2 – In a folder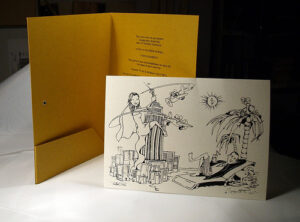 The caricature is printed on a separate sheet of paper and stored in a special folder made of cardboard with your text printed on the inside.
….
#3 – In a sheath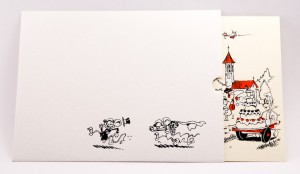 We prepare a sheath with little animals printed in a corner. Inside comes the card with the details of the event on one side and a caricature of the couple on the other.
….
#4 – Just the design
If you'd rather have us design your card but would prefer to print it on your local store, just check with us. We can either prepare a one-color caricature, or a full-color one.